NORTH - food festival
For those of you lucky readers who are in New York City, take a look at this fun foodie festival coming up on October 2nd - 7th celebrating Nordic food. Scandinavian food has not typically been considered great but has recently had a renaissance with a fresh new approach due to the locavore movement and innovative twists. Here's the link with the scoop
http://honestcooking.com/category/north-festival/
.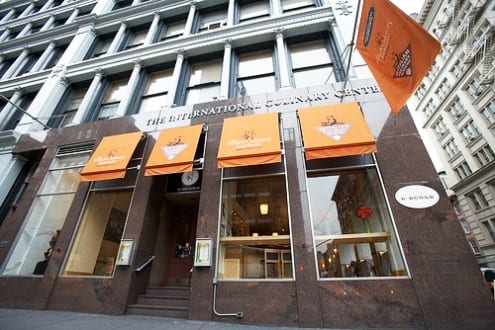 Some yummy
Swedish recipes
are posted here. Mums Jansson's frestelse or temptation. Haven't tried it? You should! Anchovies are tasty. Don't say "eww" until you've tasted it.
I also want to give a shout out to our fabulous friend Emma, owner of Jazz-it , who inspired by flavor found across the globe just started a burgeoning private chef business in the beautiful village of Falsterbo, a southern peninsula of Sweden.
If you want some incredible recipes using the freshest ingredients with a jazzy melange of flavors try her blog on FB here at
jazz it
, or blog,
http://jazz-it.se/blogg/
A recipe for the road, thanks to Emma's delicious blog below. Note she likes anchovies too, so there! I trust Emma's taste, so it's gotta be good. :-) Mangia!
Tapenade with garlic, chili and parsley.
One jar of black or green pitted olives about 300 grams.
2-3 tablespoons of capers.
One trick I learned about capers is to soak them in milk for about 10
minutes. The milk helps to draw out the nasty brine flavor that its preserved in. If you don't have time, just make sure to rinse them properly.
1-2 filets of anchovies.
One small clove of garlic
Half of a red chili finely chopped or 1/2 teaspoon dried chili flakes.
Chopped fresh parsley and lemon zest.
Optional
Basically, finely chop or using a food processor or hand-held mixture, mix the first 6 ingredients to a coarse paste. Add the chili and chopped parsley. and lemon zest if using.
Hint:
Many people dislike the fishy taste of anchovies including my husband, though his favorite spaghetti dish that I make is spaghetti a la puttanesca. Used correctly, anchovies are essential in giving both complexity and flavors to many dishes. You can't make a puttanesca without anchovies. The key is to use a light hand and avoid using the oil in which it has been preserved.
That's pretty potent stuff. I myself looooove it, but it's not for everyone. The tapenade can be used on crostinis,
used to stuffed poultry, or even as a condiment in sandwiches. I recently posted my favorite tuna salad recipe made with tapenade. Click on

Perfect beach picnic

to check it out
.