Zucchini cactus pyssel
Hi, do you a half a million extra zucchinis you don't know what to do with? I have a couple from my mother in law who gardens, so on the docket is making zucchini bread and this fun treat from a Swedish magazine called "Handarbete & Pyssel" (kind of like arts & crafts). It's a cute idea that a mom Karen Schaefter and her daughter came up with and it's in their new book "Pyssla med Mig!"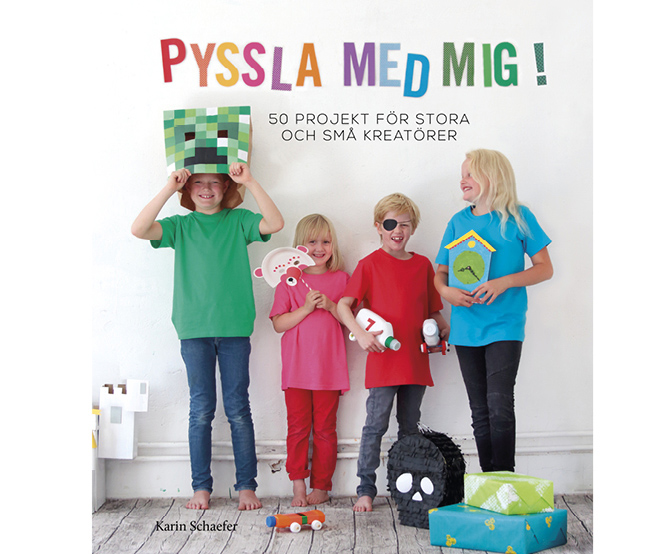 Arts & crafts is fun and a big deal in Sweden, as it seems to be everywhere as evidenced by Pinterest. (Of course if people are like me they mostly pin their ideas instead of doing them.) ;-) I think this idea is just easy enough to actually do - and that's saying a lot these busy summer days.
You'll need a zucchini, red gumdrops, toothpicks, chocolate cereal, and a pot (preferably a cute one, but definitely a clean one). The kids at 'The House Lagom' added red to jazz up this "cactus" and multi-colored gumdrops which wasn't part of the original plan but that's part of the fun. :-)
Put chocolate cereal into a clean pot. Cut part of the zucchini, stand it up in the cereal. Make sure it's straight.
Put gumdrops on toothpicks and push them into the zucchini. Ready to impress or give away.
And for those of you who have even more zucchini, here's my mother in law's delicious zucchini recipe --
1 cup chopped nuts (optional)
Beat eggs, add oil, sugar, zucchini, and vanilla. Mix. Add flour, salt, soda, baking powder and cinnamon. Mix well. Add nuts if desired. Use greased loaf pans, bake at 350 degrees F for about an hour. Check with a toothpick to see if it's done. Yum!