Run, run, run
Today is the second anniversary of the Boston Marathon and hereabouts we are commemorating the victims by doing good deeds, having a silent moment and thinking of all the people touched by this senseless act of violence.
WCVB News Coverage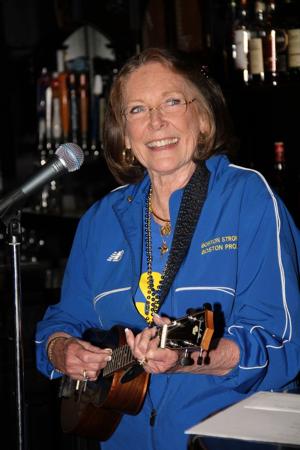 Carol Hamblet Adams
A North Attleboro woman prevailed by writing a song "Boston Strong, Boston Proud" and has dedicated it to all the victims as well as the former major of Boston, Tom Menino. More on Carol Hamblet Adams and her experience at the 2013 marathon as well as her special song here:
song-dedicated-to-boston-marathon-victims
All of the proceeds from the sale of this song which is on iTunes are being donated to the Gillian Reny Stepping Strong Fund at Brigham and Women's Hospital in Boston. Reny was injured in the bombings but survived and doctors were also able to save both of her legs. The song can be found here:
https://itunes.apple.com/us/album/boston-strong-boston-proud/id982699714
I like the song and think it's really heartfelt. Here's another heart-wrencher "Run, Run, Run" by Michelle Lewis which I am posting as a cheer to all of those fantastic runners who haven't given up on Boston, including our good friend who's coming into town from Sweden to give Heartbreak Hill a try. Heja Niclas! Good luck next Monday. I think you'll find it to be a fantastic experience.