It's a boy!!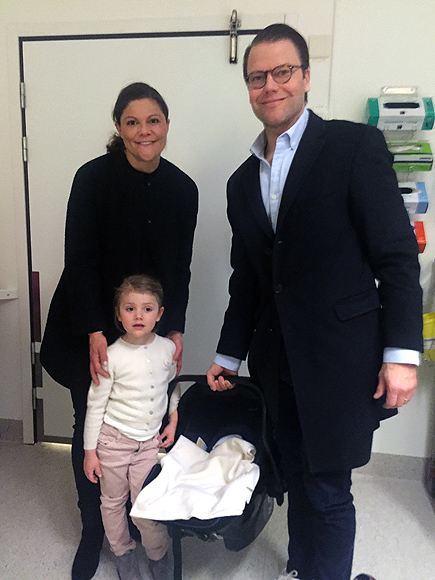 Congratulations to Princess Victoria and Daniel on their new baby born born yesterday, 3/2/16 in Stockholm, Sweden. Weighing in at
3,655 grams (8 lbs) he is "an average Swede" - at least size wise. His name is Oscar. Of course Americans think it's due to the Hollywood influence ;-) but Oscar is a very popular name in Sweden.
Oscar Carl Olaf is his full name, or OCO, Duke of Skåne. (Wish I was the Duke of Skåne, it's awesome.) Congrats on your baby boy!
Here's how to pronounce the names and some unimportant info including the royal salute.